SAWTRY SPORTS & SOCIAL CLUB 2021bulum | Sed vulputate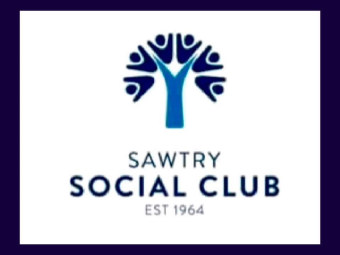 Sawtry Sports & Social Club
Sawtry Club is a family members club open to all to join. We have discos on Saturdays and live music too. As a non-profit making establishment, drinks are cheaper.
The club is open for private functions. Wi Fi connection & HD BIG Screen.
The refurbished beer garden.
Hours may vary due to footfall
Mon 1600 - 1800
Tue 1600 - 1800
Wed 1600 - 2230
Thu 1600 - 2300
Fri 1600 - 2230
Sat 1600 - 2300
Sun 1200 - 1700
COVID procedures
Masks - although we welcome the use of masks, we will not make it compulsory in the building. It will be down to personal preference.
Customers will no longer have to sit to groups of six or less or remain seated.
Hand sanitizing - required on entry, and stations will still be available around the building
One way system is not considered necessary due to wide corridors and double doors etc
Bar screens will stay.
Drinks to be ordered at the bar although no standing or sitting round the bar allowed
Table service may be requested if customers are uncomfortable going to the bar in busy periods (as long as staffing allows for this)
Track and trace App and paper version - this will continue to be a requirement on entry
Singing and dancing are allowed!
High standards of hygiene which were adopted during COVID will continue ie regular disinfection of surfaces etc
Sawtry Social Club Management Committee